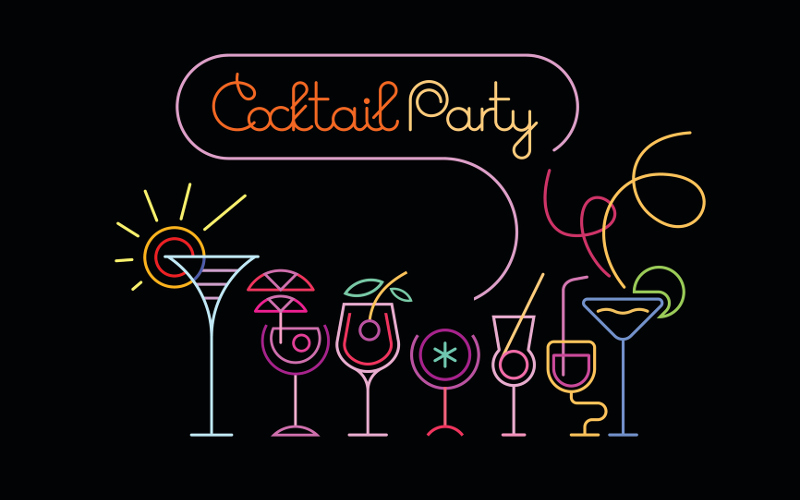 When planning any kind of event, it's only natural to feel a bit of anxiety–after all, you care about your guests and want them to have a good time. It's also completely understandable to want to impress your guests, and we at Purple's Side of the Table can definitely help you do that. As a Reader's Choice #1 Private Chef/Caterer, Chef Ross Purple has what it takes to take your event to the next level. In this article, we'll be focusing on cocktail parties, and providing three expert tips on how to make yours a success.
Ensure Your Bar is Well-Stocked- As you can guess, a key element of a successful cocktail party is the cocktails. At Purple's Side of the Table, we recommend stocking up on vodka, whiskey, wine, and beer for a basic bar, and adding gin, tequila, rum, bourbon, vermouth, and sherry for a more complete one. You'll also need mixers and garnishes for your drinks, as well as the appropriate glassware to serve them in. Lastly, make sure you have plenty of ice–a good estimate is about one pound per guest.
Create a Varied Menu- Another key step in throwing a successful cocktail party is to create a great menu. Although cocktail parties don't involve a formal sit-down dinner, you still want to provide tasty hors d'œuvres to keep your guests satisfied. We at Purple's Side of the Table recommend offering variety in your menu–including meat, seafood, and vegetarian options, as well as a mix of both hot and cold bites.
End with Dessert and Coffee- Lastly, it's a good idea to end your cocktail party with a round of dessert bites and coffee. While sweets are not traditionally associated with cocktail parties, serving a dessert is a good way to signal that the party will be wrapping up soon. In addition, the coffee will help chase away any lingering effects of the cocktails before people drive home–though you should also be ready to call a taxi or ride service for your guests if necessary.