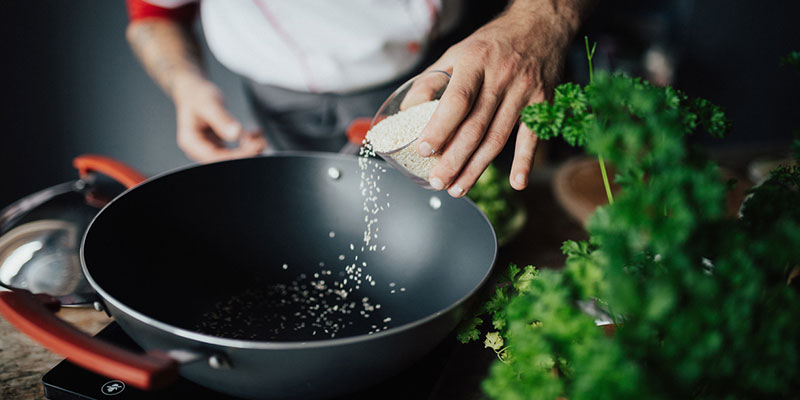 There are few people who feel there are enough hours in the day to do everything they need to do, much less the things that they want to do. When it seems like you are racing the clock on a daily basis, it can be challenging to remain positive and happy. One solution that can shave hours off your week and provide other benefits is in-home meal prep services. Here are the benefits you can enjoy:
Reduce shopping time- Generally speaking, in-home meal prep includes the chef doing the shopping for the ingredients needed for your custom meal plan. You might be required to provide oils and condiments, and you'll still need to shop for your other meals, but it will definitely take less time at the grocery store.
Potentially save money- If your family goes out to eat regularly because you lack the time to prepare meals, you could be spending far more money at restaurants than you would for in-home meal prep.
Healthier meals- Your chef can create a custom meal plan that includes delicious meals that are healthier than fast food, frozen dinners, and other quick meal alternatives.
Reduced cleanup- While you'll need to clean up after warming up a pre-prepared meal, the chef will have taken care of cleaning up your kitchen after preparing the dishes in your meal plan.
Save time- It is quite simple to warm up each evening meal, and it takes far less time than cooking a full meal for your family. You'll be given complete instructions about the best way to reheat and enjoy each dish.
If you would like to learn more about in-home meal prep, turn to us at Purple's Side of the Table. We would be happy to schedule a complimentary consultation to learn about your goals and see your kitchen, as well as answer your questions about how our in-home meal prep services work. If you decide to proceed, we'll create a custom meal plan with your approval and then make arrangements to come in and cook several meals at once. Call today to learn more.