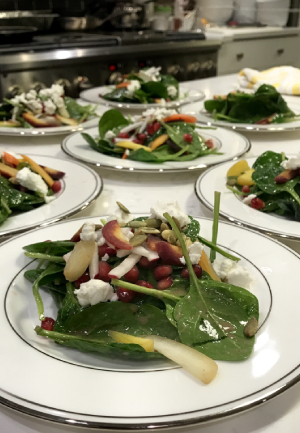 Vacations are made for relaxation. It's a time for you to unwind, forget about the stressors of everyday life, and just enjoy doing the things you want to do. Vacation rentals like Airbnbs have made getting away from it all even easier and more comfortable, allowing you to enjoy a home-away-from-home where you can share space with interesting and friendly hosts or opt to have the entire place to yourself.
However, one area where vacation homes like Airbnb tend to fall short when compared to resorts or hotels is meal preparation. Sure, you could cook on your own, but half the fun of vacationing is not having to worry about the usual daily chores. That's where hiring a personal chef can make all the difference.
One of the advantages of hiring a personal chef while you're on vacation is that you can choose to have them prepare meals for the duration of your stay or as a special touch for a few select meals. If you're celebrating a birthday, wedding, anniversary, work promotion, or any other special event, having a meal prepared by a personal chef can add a feeling of luxury and importance to the occasion. Whether you want an elegant multi-course dinner or are looking for a more adventurous food experience, a personal chef can work with you to make sure the evening is one you and your guests will never forget.
Those who want to enjoy the luxury of staying in aren't the only ones who benefit from hiring a personal chef. For those who have a packed itinerary and want to do as many things as possible while they're in town, a personal chef can make it exponentially easier to follow your schedule by preparing convenient, nutritious meals that you can enjoy on the go or before you head out for the day.
Get more out of your next vacation by hiring a personal chef. If you're visiting the Charlotte, North Carolina area, be sure to contact us at Purple's Side of the Table to schedule home-cooked meals for your home-away-from-home.