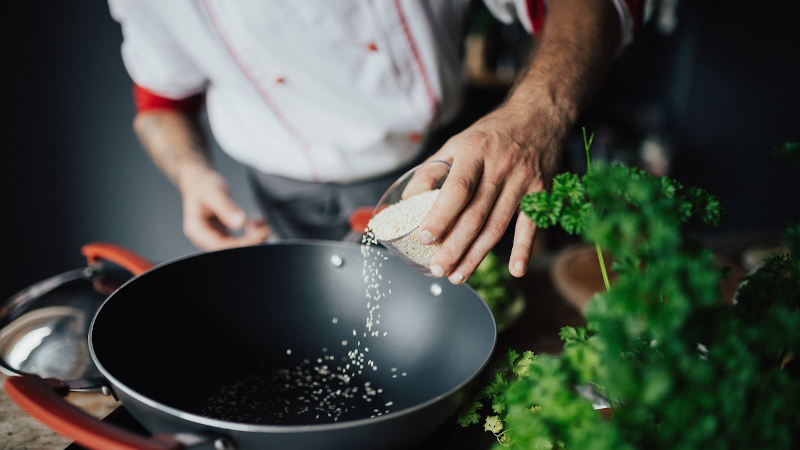 Here at Purple's Side of the Table, we want to help you and your loved ones enjoy tasty, nutritious meals without all the hassle that comes with planning and preparing them yourself. To do this, we offer in-home chef services that ensure you always have plenty of delicious and filling food to go around. In our experience, some people hesitate to hire an in-home chef because they view these services as luxuries they don't need. In this article, we'll do our best to push back on this attitude by going over some of the many real ways that hiring a personal chef can make your life easier and better.
Eat Healthier- One of the ways that hiring an in-home chef will improve your life is by making it virtually effortless to eat a healthy and balanced diet. Instead of having to struggle to plan healthy menus while also satisfying everyone in your household's tastes, you can instead have us do all of that juggling for you and sit back and enjoy our results. We'll make sure that you always have nutritionally complete meals that work for your diet concerns and food preferences.
Save Time- Another way that an in-home chef makes your life easier is by giving you more time to tend to other tasks. Instead of having to spend an hour or more every day cooking dinner, you can instead use that time to catch up on other things, like helping your kids with their homework or simply enjoying a favorite activity.
Experience New Dishes- A third way that an in-home chef can improve your life is by introducing you to new recipes and cuisines. In our experience, when people plan their own meals, they tend to get stuck in a cycle of the same recipes over and over again, which makes the whole experience of cooking and eating a slog. With us to handle your culinary needs, you'll be able to enjoy a greater variety of dishes that are sure to delight.