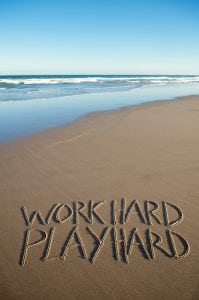 Are you one of those work hard, play hard sort of people? If so, you may turn to such services as lawn care, landscaping services, laundry care, housekeeping, home maintenance, and much more, so you have more free time for work and the things you love to do. Here's another you might want to add to that list: hire a chef! Here are some of the reasons this just might be the best thing you do.
It's fun! When you hire a chef to come to your home and provide a hands-on cooking demonstration or handle your cocktail or dinner party, you and your guests will get more than a delicious meal. You'll also have a ton of fun in the process!
It's a learning experience. If there are some dishes you've always wondered how to make, hire a chef to show you how to do them. There are many tasks that even more experienced home cooks tend to avoid because of lack of confidence. Talk with your own personal chef about what you'd like to know more about.
Explore a new cuisine. There are many unique cuisines out there, and when you hire a chef, you may have the opportunity to explore something you haven't tried before. While you could head to an international restaurant to do so, if you haven't because you don't want to feel embarrassed if you don't care for it, you'll love deciding in the privacy of your own home.
Learn pairing with wine or beer. When you hire a chef who has experience with beer and wine pairings, you can learn more about how to do this for optimal enjoyment.
If you are in the Charlotte, North Carolina area and want to hire a chef for these and more benefits, give us a call at Purple's Side of the Table. Our bigger-than-life personality, Chef Purple, gives you the fun experience that falls right into your "play hard" lifestyle. Call on us for meal prep, instructional cooking classes, catering, and more.