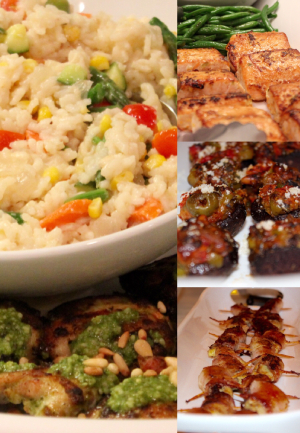 In today's fast-paced world, finding the time to prepare home-cooked meals for yourself can be extremely tough, which is why some people have begun turning to personal chefs for in-home meal prep services, like what we offer here at Purple's Side of the Table.
Having someone else take care of the time-consuming task of planning and preparing your meals for the week is a great relief for many people, but if you're going to invest in an in-home meal prep service, it makes sense that you choose an experience that's both enjoyable and convenient. Below, we'll review a few key tips for ensuring your in-home meal prep services are a great experience from start to finish.
Help them get to know you. While making sure your chef knows about any allergies or dietary restrictions is certainly important, you should also be prepared to talk with them about your preferences when it comes to food. Take time to consider the foods and ingredients that you really enjoy, as well as those you would prefer to avoid, and be ready to share them with your chef before starting your in-home meal prep schedule.
Give helpful feedback. Did you absolutely love last Wednesday's dinner, but feel lukewarm about what was prepared on Friday? Let your chef know! Be specific about what you do and don't like, whether it's textures, smells, tastes, specific ingredients, flavor combinations, or something else.
Utilize your chef's strengths. Most chefs will have something they really enjoy or excel at, so make sure you take advantage of their expertise for your in-home meal prep. Ask for their input and suggestions and be open to branching out and trying new things based on their recommendations.