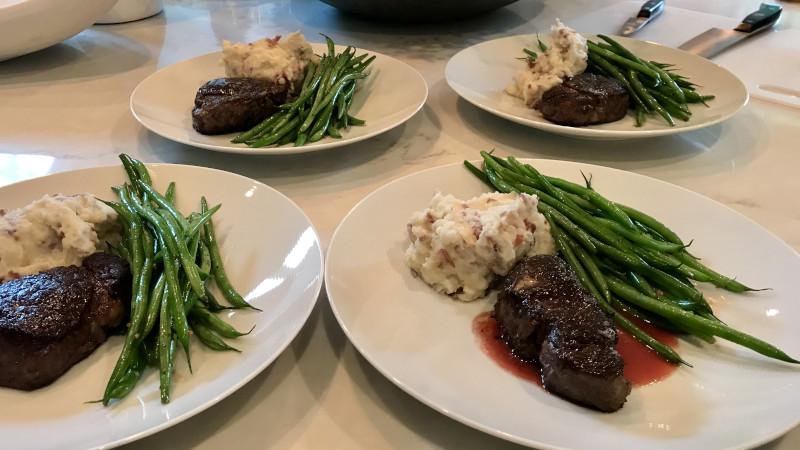 Have you ever met up with friends or family at a restaurant that prepares the meal in front of you? Japanese restaurants are often like that, for example. Unfortunately, while it can be very entertaining to enjoy this type of meal together, you probably don't want to visit a restaurant every night. What if you could have both a great experience and an amazing meal in the comfort of your own home? You can! Invite your guests to your home and hire an in-home chef who encourages interaction and participation while preparing a menu to your specifications.
You can sit down in advance with the in-home chef to go over menu options, including 3-course and 5-course meals, based on the preferences of your guests. You'll know the cost upfront based on the size of your guest list. Instead of the frenzy involved with shopping and preparing food for your gathering, not to mention cleaning up afterward, your in-home chef handles everything so you can enjoy yourself right along with your guests.
At Purple's Side of the Table, we offer a unique in-home chef experience. Chef Ross isn't just cooking a meal for you and your guests. He encourages everyone to join in and have fun! You'll quickly see that his talent and personality have kicked up the gathering a notch and made it a one-of-a-kind experience that will never be forgotten. Whether you envision a small, intimate dinner party or a special event for more than a dozen guests, you can be confident that everyone will enjoy the unique and memorable experience that we have to offer as a popular in-home chef service in Charlotte, North Carolina. Contact us today to reserve your date!