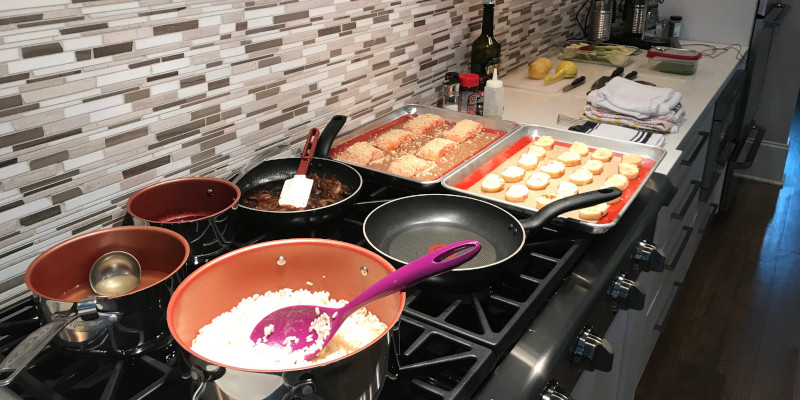 For a lot of people, celebrating a special occasion means making a restaurant reservation, getting dressed up, and enjoying a night out on the town. This traditional experience has become less and less ideal for many people in the Charlotte, North Carolina area with restrictions from the current pandemic, and many couples are eager to make celebrating from the comfort of their home special.
If you are tired of the takeout and Netflix combination, or sick of creating piles of dishes in your kitchen trying out new dishes for a special evening meal, there's a third option you might not have thought of – hiring a personal chef to come and create amazing culinary creations in your very own kitchen in the Charlotte area.
Our personal chef – Chef Ross Purple – creates unique culinary experiences at every appointment for his North Carolina customers. As a personal chef, he knows exactly how to make dining in become a unique, enjoyable experience. Every meal he creates is completely customized, so do not hesitate to make personal requests about the preparation of your meal.
Chef Purple brings years of experience in the restaurant industry into your home, creating mouthwatering creations that will make you wonder why you didn't hire a personal chef sooner. Whether you want to celebrate with your significant other or hire Chef Purple to make a delicious meal for a small group to commemorate an important milestone, hiring a personal chef instead of going out is the way to go. Find out more about Chef Purple's fantastic in-home meal options available in the Charlotte, North Carolina area by contacting us at Purple's Side of the Table today.