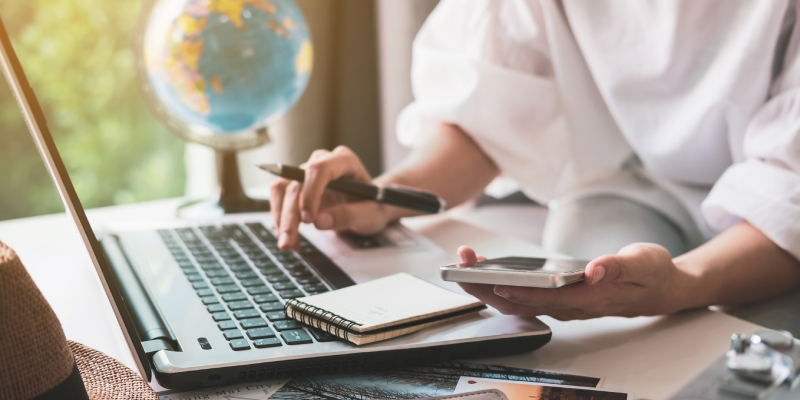 For many people, going on vacation means taking a break from the usual list of daily chores and letting themselves unwind for a while. A great way to take some additional tasks off your hands is to hire a vacation chef to prepare some or all of your meals, allowing you to enjoy home-cooked food, even when you're miles away from your own kitchen.
However, hiring a vacation chef still requires a bit of pre-vacation preparation. In this blog, we'll review what you need to do to help ensure you have a smooth experience with your vacation chef before you even head off on your trip.
The first thing to remember is that, although you're on vacation, your chef is not. If you want a chef to take care of some or all of your meals, you'll need to schedule things well in advance in order to ensure that their schedule can accommodate your wishes. Don't expect to hire an amazing personal vacation chef at the last minute, especially since those that offer vacation services are likely to be busy during peak vacation times. Popular vacation chefs book up the same way the best Airbnbs or VRBOs do, so be sure you contact them as soon as you decide on your destination.
You'll also want to give yourself plenty of time to discuss menu options and let your vacation chef know about any dietary restrictions that you or your traveling companions have. With enough advance notice, your chef can craft carefully planned meals designed to suit your exact tastes, so be sure you're ready to discuss likes and dislikes with them when you schedule their services. Let them know if you prefer to stick to strictly pre-approved menus or if you're okay with them introducing you to new foods based on what you've told them you already enjoy.
The last thing you'll want to cover well in advance is the logistics of groceries and cooking equipment. While many chefs include bringing these items in their services, it's always important to clarify so that everyone is on the same page. You don't want to wind up in a situation where you have a vacation chef but no food or pots and pans to cook in!
By following these simple pre-vacation tips, you're sure to have a great experience with your chosen vacation chef.