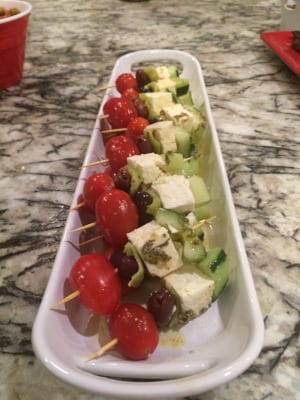 We have all been to cocktail parties that have been memorable, either because they were exceptional or a bit of a dud. One thing that distinguishes between the two is the food, so it makes sense to get tips from a cocktail party catering professional for your next cocktail party. Here are a few to get you started.
Quantity– It is always better to err on the side of having extras rather than running out. It is easy enough to freeze leftovers, enjoy them over the next few days, or send some home with your guests.
Cold and Hot– It can be stressful to manage several dishes that need to be served hot, so save yourself some of that chore by including a few cold recipes. If you are preparing the food yourself, it makes sense to do cold dishes you can make ahead and pull out of the fridge at the right time.
Presentation– Even the best layout of food in terms of taste can be more well-received when the presentation is exceptional. People feast with their eyes as much as their taste buds, so set up a table presentation that draws them to it and make each dish look as beautiful as it tastes.
Drinks- It's called a cocktail party for a reason – Your guests will be coming for the drinks as much as the food. To kick your cocktail party up a notch, choose a specialty, signature drink to serve for a fun element that will make your party memorable.
Have Sufficient Help– Don't underestimate the work involved during your cocktail party. The last thing you want is to have too few people and they end up looking frazzled and cannot keep up with serving your guests. Also, don't expect to be doing anything yourself as your main role is socializing with your guests, not running back and forth from the kitchen or serving drinks at the bar.
If you have an upcoming cocktail party in the Charlotte, North Carolina area, one of the best tips is to call us at Purple's Side of the Table. Chef Purple offers exceptional dinner party catering services that will make your cocktail party one to be remembered. Whether your party is to have fun with friends or to impress business associates, we'll go the extra mile to make certain it is a complete success.