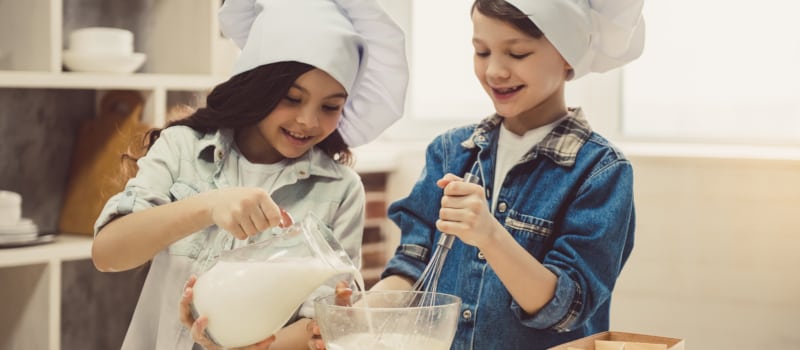 Most parents agree that a quality education sets the foundation for a great future for their children. What some tend to forget is that learning isn't done just inside a classroom. In fact, life lessons can often be more important than what is found in textbooks and on a typical school itinerary. If you think about the skills and talents you use in life, geometry and your knowledge of the periodic table of elements aren't on the list. However, there is something you do every day: eat. That is why learning to cook is important and why cooking classes for kids are something every parent should consider.
Many skills get passed down from generation to generation, and it only takes one to put a screeching halt to those things that aren't taught in school. Home economics used to be included in school, but that is rarely the case anymore, so if you didn't learn to cook, it is likely your child won't either. Some people who don't know how to cook are fortunate enough to find a life partner who does, but the vast majority end up dependent on restaurants, fast food, and heat-and-eat types of cuisine from grocery stores. Sadly, this hasn't had a positive effect on overall health in this country.
If you want to give your child the skill set that can have a profound effect on their health, longevity, and quality of life, cooking classes for kids are the solution. Another huge benefit involved is that your child will gain confidence as they add this skill to their abilities. There are countless studies about the mental and emotional benefits involved with learning something new. And, who knows? Your child could become the next great chef!
If you would like to learn about cooking classes for kids in the Charlotte, North Carolina area, give us a call at Purple's Side of the Table. We love working with kids and showing them the joy of cooking. Of course, our cooking classes are for any age, so it's never too late to start your journey, too! Call today to learn more.