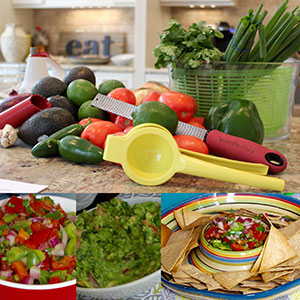 At Purple's Side of the Table, one of the assumptions we encounter a lot is that hiring a personal chef is a needless luxury that only the extremely wealthy can afford. While this may have been true once upon a time, personal chef services are accessible to a wide range of people today, and in many cases are a wise investment. In this article, we'll be going over a few reasons why hiring a personal chef is worth it.
They'll save you time. In between your responsibilities at work, at home, and in your community, it can be difficult to find the time to prepare your meals at home. Meal prep involves more steps than just cooking–there's also planning the menu, shopping for ingredients, cleaning up afterward, etc. With personal chef services from Purple's Side of the Table, you won't have to worry about any of that, but will instead be able to spend that time on more pressing or more enjoyable activities, knowing that dinner will be served on time.
They'll help you eat healthier. Expanding on the first point, when you can't find the time to cook dinner, it's easy to default to take-out or fast food. Hiring a personal chef will make it easier to eat a healthy diet, as you'll have an expert on hand to plan the menu, source ingredients, and cook everything to perfection. Chef Purple has the right experience to create custom menus for any dietary need or preference, so whether you are dealing with Celiac disease and need to avoid gluten or whether you are following a specific diet plan like Whole30 or Keto, he's got you covered.
They'll save you energy. In addition to time, hiring a personal chef will also save you a significant amount of physical and mental energy. A big reason that planning healthy and satisfying meals is so challenging is that it requires you to make many decisions, which exhausts your mental resources. Handing over this process to us at Purple's Side of the Table will free up that energy, so you can use it in other parts of your life.