If you're searching for a personal chef in Charlotte, look no further. Chef Purple is more than a personal chef . . . He's a PERSONALity Chef!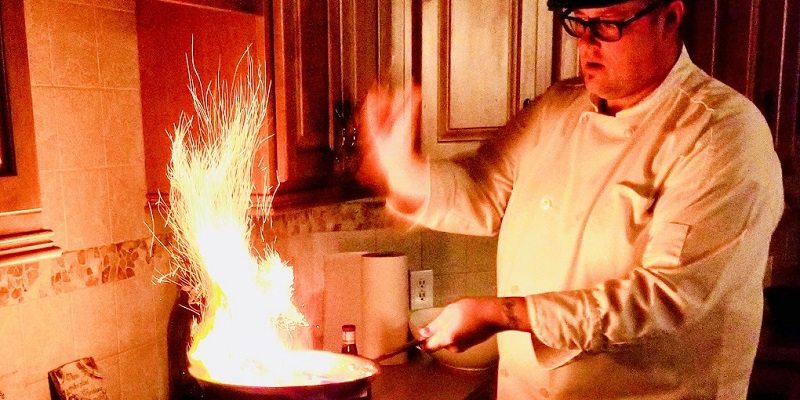 Awarded "Best Private Chef" by the Charlotte Observer Readers' Choice, we provide a wide range of exceptional private chef services. Headed by Chef Ross Purple, we have quickly become one of the area's leading meal prep and personal chef companies.
Are you tired of spending hours in the kitchen preparing your meals? Are you constantly ordering take-out because you never know what (or even HOW for that matter) to prepare for dinner, especially after a long day at work? Start actually enjoying your meals by hiring Chef Purple as your personal chef.
If you need a personal chef to do all the hard work for you, Chef Ross Purple is here to help. Streamline the cooking process in your home and let Chef Purple get to know you better, so he can create dishes that "wow" you every time you sit down to eat.
At Purple's Side of the Table, we can offer complete relief from any burdens you have surrounding food. We'll take care of shopping and clean-up and everything in between. All you have to do is sit back and enjoy a delicious meal in your own home. From our weekly meal prep services and our "Family Dinners for 4" to elegant, three-course plated dinners to private dinner and cocktail parties, you'll never have to worry about impressing your guests or putting dinner on the table for your family again.
Plus, if you want to know how to do what Chef Purple does in the kitchen, he'd be more than happy to show you during an interactive cooking lesson right in the comfort of your own kitchen . . . after all, it's where you'll actually be cooking once you fine-tune your skills. Chef Purple has spent over 20 years studying gastronomy at some of the country's leading restaurants, including the Julien Restaurant at Le Méridien Hotel and Café Fleuri. He also ran the culinary program at the Morrison YMCA, where he taught cooking classes for children of all ages.
For more information about our services and to schedule your complimentary personal consultation in Charlotte, North Carolina, reach out to us at Purple's Side of the Table today.