With Chef Purple as your meal-planning strategist, you can be sure that your birthday parties are a complete success in Charlotte.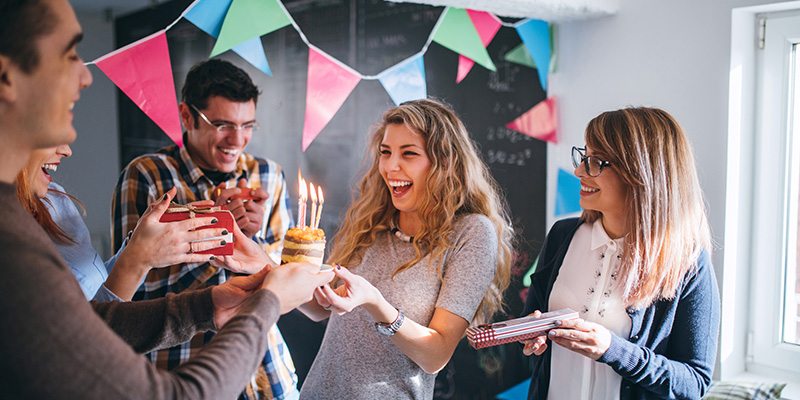 Birthday parties are a time for celebrating, so why not enjoy every moment without worrying about the meal? With Chef Purple as your meal-planning strategist, you can be sure that the party meal is a complete success.
Formal – Formal birthday parties are a beautiful way to celebrate another year in someone's life. Whether this is a special anniversary year or you simply want to celebrate your friend or family member in a unique way, we can build the menu that is ideal for your number of place settings and preferred tastes.
Informal – From luncheons to cocktail parties, if you'd like to add a bit of fun to your event, we can coordinate the ideal beverage and culinary pairings that will delight and indulge your guests. We'll ask questions about your event space setup and how many guests you are expecting, so you don't have to worry over any meal planning details on party day.
Catering – Birthday parties can easily turn into a celebration extravaganza, which means you'll want an experienced chef to provide catering solutions. At Purple's Side of the Table, we'll be sure to provide the ideal catering menu to appease any dietary requirements and ensure that every course is a complete success.
Kids' Parties- Chef Purple loves children and teaching them how to cook fun and delicious meals with their friends. Who knows? Maybe the spark will ignite and your child will soon be trying to win an apron on "Master Chef Junior"!
Chef Purple loves a good theme or a special reason to celebrate! He makes it a pleasure to help you plan a milestone birthday, wedding anniversary or bachelorette party. He will plan the menu with you inquire about your special ideas and requests as well as allergies and dietary restrictions that need to be taken into consideration. He'll select only the finest, freshest ingredients available. He takes care of everything revolving around the food from start to finish. Menu planning, grocery shopping, all the preparation, cooking and the best of part of all…the cleanup at the end of the night! He'll bring his own cookware, utensils etc… He has all the necessary serving platters and utensils.You can simply sit back, relax and spend time entertaining your guests without a care in the world.
If you have questions about our in-home chef services or would like to schedule a consultation for your upcoming event in Charlotte, North Carolina please contact us at Purple's Side of the Table to discuss your menu. We enjoy seeing birthday parties come together with meals that are delicious, entertaining, and satisfying for everyone.