Our masterful execution of the meal at your dinner parties in Charlotte and respect for your guests and space will ensure that you are completely satisfied with each course.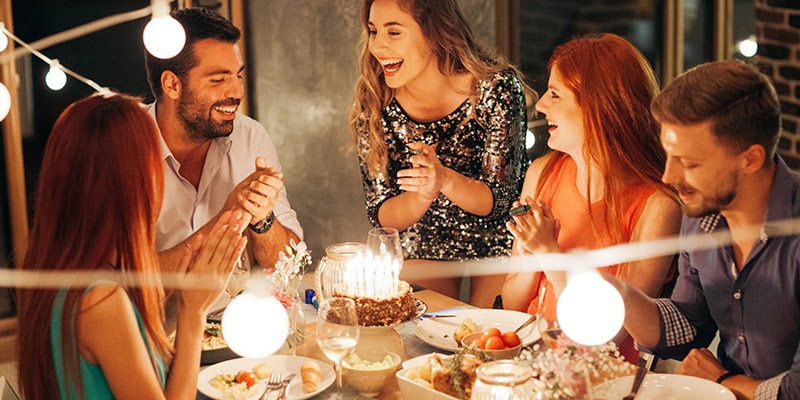 There are many reasons why you might want to include a personal chef at your dinner parties. Whether you are celebrating a special event, having guests visit from out of town, or hosting company for the holidays, you should be able to focus on being a host and not on what happens in the kitchen.
At Purple's Side of the Table, we offer complete solutions for every dinner party requirement in Charlotte, North Carolina and will work to make sure you experience culinary delight as you sit together with friends and family.
Whether you are planning a small cocktail party before moving into a plated dinner or you plan to incorporate 3-5 courses as you enjoy your guests around the formal dining table, Chef Purple will be sure to build a menu that aims to please. We can accommodate dietary restrictions and preferences and can recommend wine and beer pairings depending on your dinner party event and taste preferences.
Our masterful execution of the meal at your dinner parties and respect for your guests and space will ensure that you are completely satisfied with your meal and with the time spent attending to the party.  We are happy to serve you at your own home or at an external location for dinner parties of all shapes and sizes. The result will be a delicious, fantastic event for everyone to enjoy.
Chef Ross loves planning a good theme and having a special reason to celebrate! He makes it a pleasure to help you plan a milestone birthday, wedding anniversary or bachelorette party.
It"s all about you, your guest of honor, your family and friends. Chef Purple prides himself by listening to your questions and your input to be certain no little detail gets overlooked.During the initial complimentary consultation Chef will take time to learn more about your guests. 
He will plan the menu with you, inquire about your ideas and special requests. Equally if not more importantly discuss any allergies and dietary restrictions that need to be taken into consideration.
Once the final details are all in place Chef Purple will prepare a detailed estimate with an itemized breakdown of the estimated food cost and the time dedicated to your event. He'll have you pay for the cost of the groceries with no up-charge. Chef Purple selects only the finest, freshest ingredients available. He takes care of everything revolving around the food from start to finish. Menu planning, grocery shopping, all the preparation & cooking. He'll bring his own cookware, utensils etc… The BEST part of all…He'll take of all the cleanup at the end of the night! His goal is to leave you wondering if he was actually there. You can simply sit back, relax and spend time entertaining your guests without a care in the world.
Contact us at Purple's Side of the Table to learn more about our in-home chef and event catering services for your upcoming dinner parties.