If you're searching for a personal chef in Charlotte, look no further. Chef Purple is more than a personal chef. He's a PERSONALity Chef!
Chef Purple Will Make Your Next Dinner Party EXTRAordinary!
Chef Ross Purple is known for saying, "Food should bring people together." Chef Purple will WOW and amaze your guests with his jovial persona and culinary creations! Voted the #1 Private Chef – Charlotte Observer's Reader's Choice – Best of Charlotte. Chef Purple specializes in creating EXTRAordinary in-home, cooking experiences that are unique and memorable.
It"s all about you, your guest of honor, your family and friends! During the initial complimentary consultation Chef will take time to learn more about your guests. He carefully listens to your questions and your input to be certain no little detail gets overlooked. He will plan the menu with you, inquire about your ideas and special requests. Equally, if not more importantly discuss any allergies and dietary restrictions that need to be taken into consideration.
He takes care of everything revolving around the food from start to finish. Menu planning, all the preparation & cooking. He'll bring his own cookware, utensils etc… The BEST part of all…He'll take care of all the cleanup at the end of the night! His goal is to leave you wondering if he was actually even there. You can simply sit back, relax and spend time entertaining your guests without a care in the world.
Chef Purple is a true Personal Chef & a Vacation Chef
Personal Chef Services
Chef Ross provides weekly in-home meal prep services to a select number of clients. He dedicates a specific day each week to each client and provides 100% customized meal prep services.
Learn all about how hiring a personal chef will change your life! It all starts with your complimentary personal assessment.
Vacation Chef Services
Ever thought about how amazing it would be to have a Vacation Chef tag along with you on your next trip? Chef Ross is a vacation chef, so you can have your favorite chef with you wherever you might roam. Chef Ross Purple is more than willing to travel with you for a wide variety of situations and be your go-to…or rather come to you Vacation Chef!
Chef Purple is available for private dinners and cocktail parties, multi-course plated dinners, and birthday parties for kids of all ages. If you are looking for an in-home cooking experience like no other, Chef Ross Purple will more than exceed your expectations.
"

My girlfriend hired Chef Ross as a surprise birthday date night dinner. The night was great, an experience unlike any other! Would recommend for anyone looking to try something for a 5 Star meal in their own kitchen. Chef Ross came in and we chatted like old friends all night, picked his brain about cooking, and we just had a great time overall. From the appetizer to the dessert everything was delicious. We will be calling chef again!

"
Garrett Hinton
"

Nothing but great things to say about Chef Purple. There's no question about that!! 100% your guy!! 🙂

"
Ashley Stein
"

Chef Ross and his crew are the best! I had a fabulous surprise birthday party for my husband and they were amazing! Everyone was raving about the food and he is so great and down to earth! Super accommodating, professional and at the end of the night my kitchen was left exactly as it was when they came! Can't wait to hire him again!

"
Emily Land
"

Ross helped us with an annual Christmas party where he cooked 9 lobsters (perfectly) and also served AMAZING appetizers. He is friendly, charismatic and has fun with the guests. At the same time, he times his presence perfectly as not to upset the fellowship of the party guests. I would definitely hire him again and would encourage anyone who is thinking of having a party, dinner, or get together to do the same! You HAVE to try his bacon-wrapped chicken bites!

"
Mary L.
"

This was a lot of fun as a family gathering. Chef Ross really takes time to explain not just how, but why we do certain things. He was always willing to stop and answer any questions, and the food was amazing!!! I highly recommend this if you are looking for something fun and different.

"
Kevin H.
"

Chef Ross created a wonderful menu for our outdoor BBQ event. He was a pleasure to plan with, and his food was outstanding and very reasonably priced. I highly recommend him!

"
Tricia C.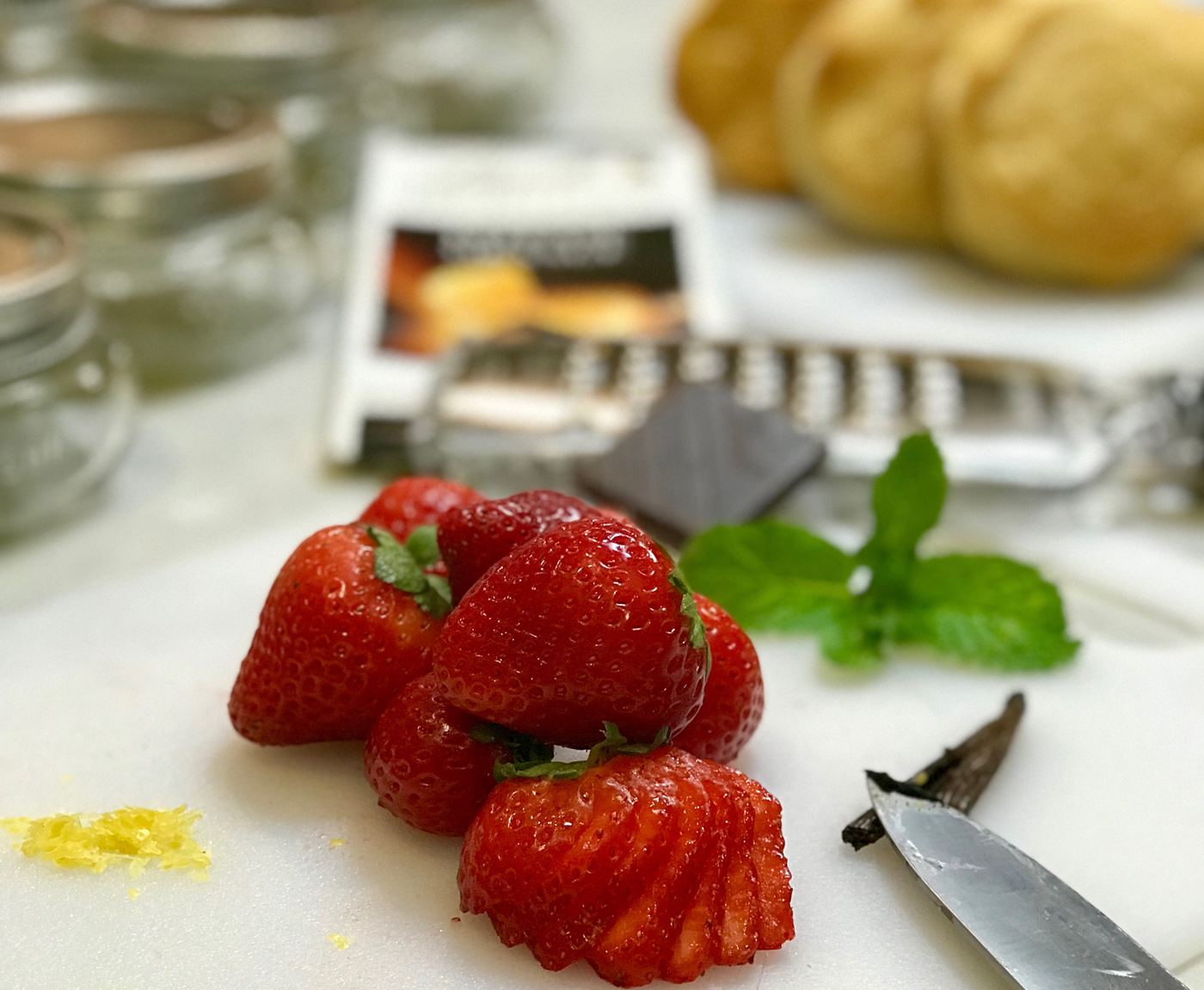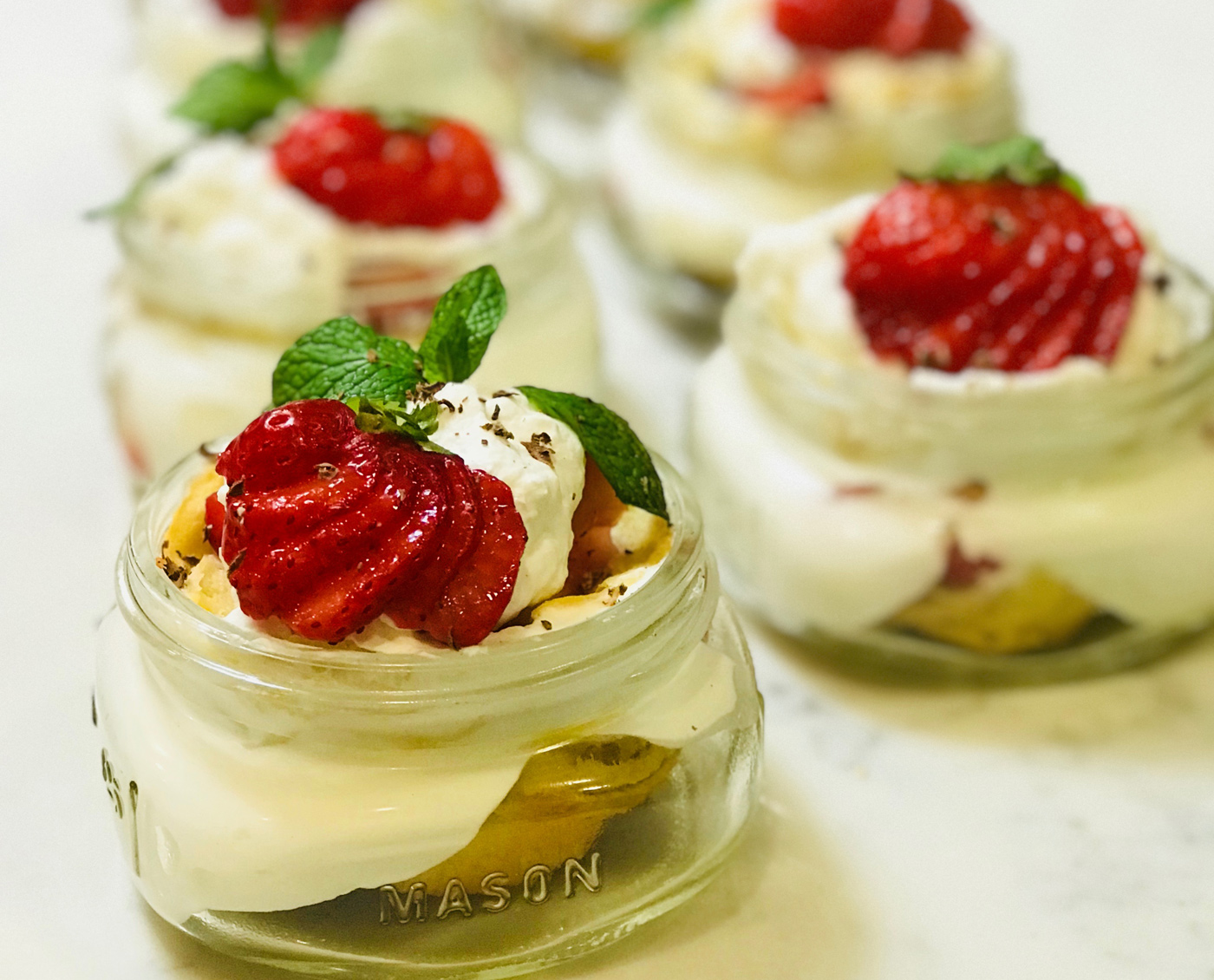 Our Services
Voted the #1 Private Chef – Charlotte Observer's Reader's Choice – Best of Charlotte.
Contact Us
Contact us at Purple's Side of the Table today to find out more!